New in June 2024: Vox Dysarthria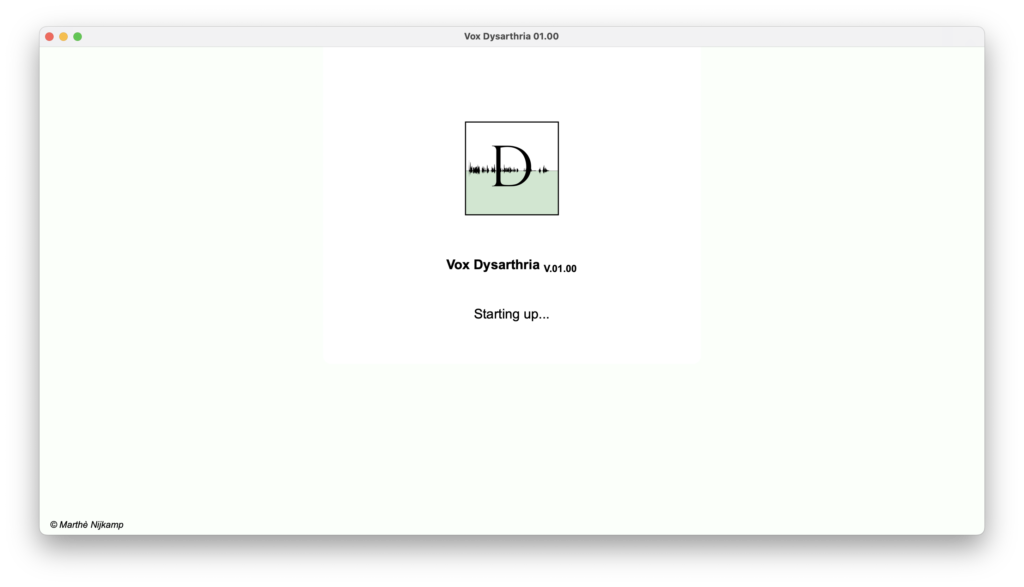 Measure speech characteristics per speech subsystem. Follow Marthè Nijkamp on LinkedIn for more information.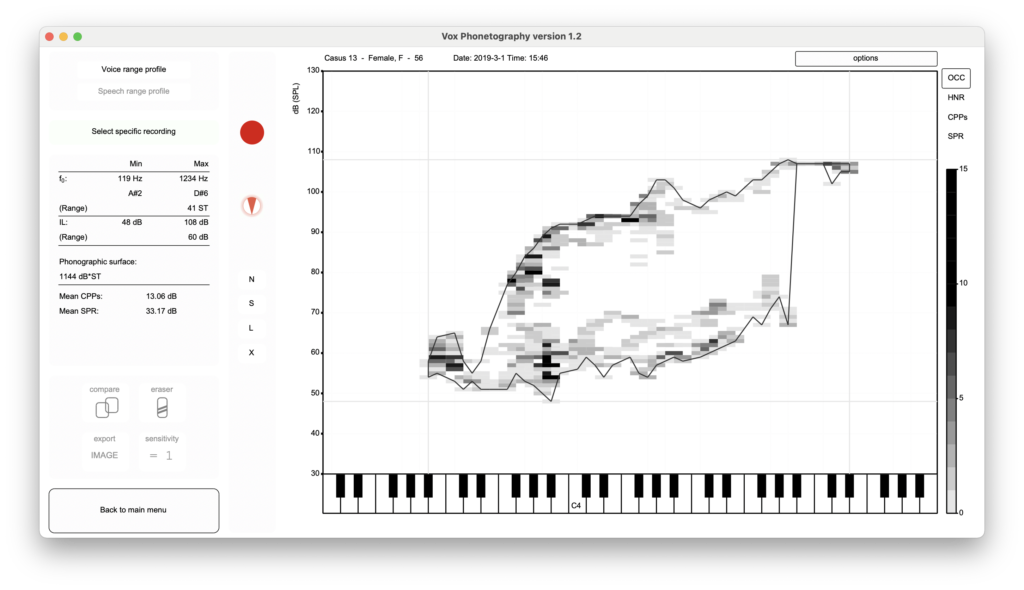 Description
Vox Phonetography is a modern and innovative Praat plugin for voice and speech range profiling. Vox Phonetography offers complete freedom to the voice clinician, with advanced voice analysis and Phonanium plugins integration. With Vox Phonetography, you decide what hardware to use and can calibrate directly within Vox only by using an SPL meter.
Vox…
Automatically saves all sound files, unfiltered and uncompressed, without the need for a save button;
Plays all sounds back through your audio system;
Analyzes Harmonic-to-Noise Ratio, Cepstral Peak Prominence (smoothed) and Singing Power Ratio per coordinate;
Exports phonetograms as backups, WAV sound files and/or images in PNG;
Provides additional analysis, like phonographic surface, slope calculation, f0/IL interdepency and CPPs voice quality measurement of the speaking voice;
Uses one second equivalent levels (LEQ1) for accurate determination of vocal limits in unrecognisable voice fields, resulting in higher reliability of vocal limit measurements;
Compares phonetograms to norms (norm fields) or across time (within subject);
All of Vox' functionality and functions are described in the manual, which is provided in the download.
In two studies we compared Vox to another automatic phonetograph, as well as determine the accuracy of the Vox system. The posters of the two studies, presented at the Seattle Voice Conference 2018 can be found here.
How does Vox work?
Vox Phonetography is a Praat plugin built for the Praat demo window. When you start Vox, a new window within Praat will open which displays all menus and buttons. All phonetograms, data, sounds and analysis will be saved to one (or more) particular folders; the source directory. This is set when you configure Vox for the first time. Recordings are made in the familiar way by using the Praat sound recorder. Vox only shows the coordinates after recording, so visual feedback works per recording and not in realtime. All settings and phonetograms are saved in the source directory, so after an update you will keep all your phonetograms, data and settings.
Interested in using Vox?
Find out if Vox meets your demands.